Board of Directors
Thomas Sheedy
President
Thomas Sheedy is the President of Atheists for Liberty. He has appeared on multiple shows, blogs, and podcasts, and has participated extensively in atheist activism. He is a public policy expert, specializing in the largest growing demographic (atheism), separation of religion and government, and religious freedom. He focuses on the growing civilizational conflict between those who support liberty and those who prefer faith-based feelings over fact. Sheedy graduated from the University at Albany's Rockefeller College of Public Affairs & Policy with a B.S. in Public Policy & Management.
Michael Trollan
Chairman
Michael Trollan is Chairman of the Board of Directors at Atheists for Liberty. He is a digital technology consultant working in the advertising agency space for over 20 years, with Fortune 500 clients as large as Verizon, Ralph Lauren, MasterCard, Samsung, Mercedes-Benz, the New York Stock Exchange, and many more. His projects have won a Telly award, a PR Week award, one Clio, and three nominations for Webby awards. In a nonprofit capacity, he has served as Chairman and acting President of the Secular Coalition for America, a nonpartisan 501(c)(4) advocacy organization whose mission is to protect the secular character of our government and increase the visibility of and respect for non-theistic viewpoints. Michael is a founding board member of Ideas Beyond Borders, an international 501(c)(3) which promotes the free exchange of ideas and defends human rights through education, partnerships, research, and technology to counter extremist narratives and authoritarian institutions. He has served as a founding board member of Sunday Assembly New York, a social enterprise that helps people to "Live Better, Help Often and Wonder More"; and as an advisory board member and donor for Women's Education Project, a nonprofit which helps women in India to transition out of poverty into college and careers.
Erich Hartmann
Board Member
Erich Hartmann grew up in Southwestern Virginia, and has spent the last 25 years in New York working in some of the best ad agencies the world, and leading ground-breaking creative efforts for some of the best brands in the world. When he's not leading day-to-day creative and strategy as the CCO and Founder of SpaceBaby LLC – a branding and ideation agency – Erich generally tries to be helpful by working with charities, not for profits, and other good causes. Politically, Erich is a fan of freedom and individual liberty, and generally believes that robust, adult conversation are a good thing for everyone.
Staff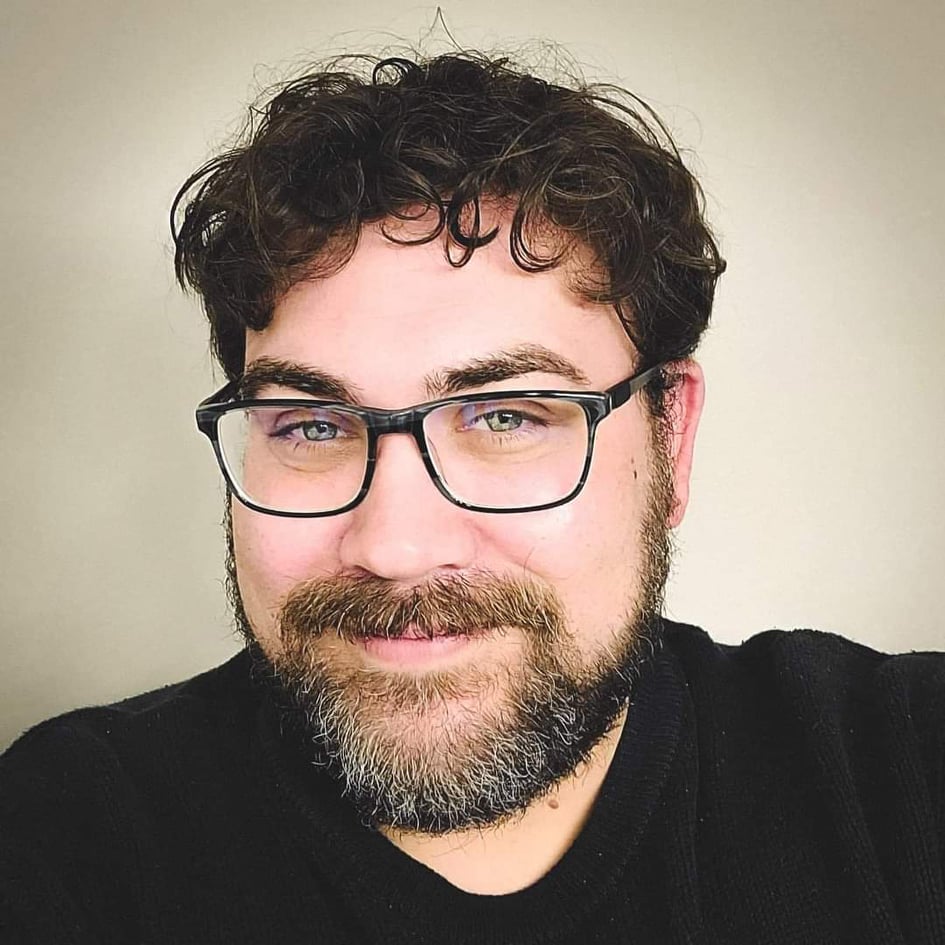 Matthew Hebb
Vice President
Matthew Hebb is the Vice President of Atheists for Liberty. Matthew holds a Master's in Public Policy (Campaigning and Elections) from Liberty University, a Bachelor's of Political Science/Pre-Law from the University of Central Florida, and is the State Director for a nonpartisan issue based group in Idaho. He works on an effort to ensure Equal Constitutional Rights for Victims of Crime - a passion Matthew has spent the past 5 years in both Mississippi and North Carolina advocating for. Professionally, Matthew has previously served in the administration of former North Carolina Governor Pat McCrory, and spent time as the Business Services Coordinator for the Natural Heritage Program in the Department of Natural and Cultural Resources. In his extensive political campaign experience he was a campaign manager for the Hunter Murphy for Court of Appeals campaign and was a field director for the ConnectNC bond campaign. He even owned North Carolina's first 24 hour coffee shop! Additionally, Matthew has held several positions within the Young Republican National Federation including Finance Director and Education Committee Chair. He also served as the National Committeeman for the Mississippi Federation and the Chairman of the North Carolina Federation of Young Republicans. He served on the NC Zoological Park Council from 2016-2021 as well as the NC Museum of Natural Sciences Advisory Board from 2016-2020. Matthew is a new resident of Boise, Idaho where he lives with two awesome boxers.
Jennifer Byrne
Deputy Operations Director
Jennifer Byrne is the Deputy Operations Director for Atheists for liberty. South Carolina is her home state, but she spent time in Illinois and California before settling down in Texas. She graduated from the University of Chicago in 2008 with a Bachelor's degree in English language and literature. She found her passion in 2014, when she began her career as a software engineer. She focuses on Ruby and JavaScript, and has recently started working on web3 projects. Jennifer strongly suspected the adults were lying about the whole religion thing since she was 7, but didn't formally identify as an atheist until she was 19. However, this does not prevent her from un-ironically saying "God Bless Texas" at least once a week.
Cara Lina
Communications Director
Punk ass bleached blonde who fights fires, tackles liberals, whispers to dogs, and milks scorpions. In her off time, Carolina engineers light shows during Xmas, builds doodads out of recycled electronics, and 3D prints whatever her neighbors need. Professionally, she has an extensive background in marketing and technology, working with various firms to improve their brand. Carolina is also a professional photographer who has been hired by a wide variety of clients ranging from personal and event photography as well as corporate and marketing arenas.
Justin Vacula
Outreach Manager
Justin Vacula is the Outreach Manager at Atheists for Liberty. Justin engaged in separation of church and state activism as spokesperson of the Northeastern Pennsylvania Freethought Society most notably opposing a religious display at Pennsylvania's Luzerne County Courthouse and winning a lawsuit against a transportation agency that refused a bus advertisement with the word 'Atheists.' He has organized formal debates and discussions with religious leaders; was a guest speaker for college-level courses; was featured in local, national, and international news; and has been invited to speak at various national, local, and statewide events. He graduated from Marywood University's Master's-level Clinical Mental Health Counseling program and received bachelor's degrees in Philosophy and Psychology from King's College.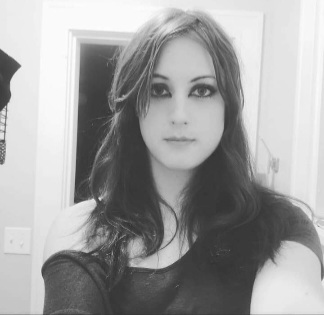 Autumn Berend
Press Secretary
Autumn Berend is the Press Secretary at Atheists for Liberty. She has worked for a variety of publications and is trained in classical journalism. She has largely worked from Portland, Oregon and covered the summer of unrest and protests from an impartial point of view, clearly labeling when her opinion is present. In addition to freelance journalism and photography, she is Editor-in-Chief for The Inquirer Magazine. In addition to maintaining journalistic integrity, she strives to maintain impartiality while presenting only the facts. She advocates for change such as always labeling opinion pieces as opinion and avoiding click-bait titles. She enjoys debating people, challenging preconceived notions, and playing devil's advocate, as needed, in order to promote healthy debate. Voice-acting is one of Autumn's hidden talents, and she can do a wide variety of celebrity and cartoon voices.
Francis Trezza
Senior Security Engineer
Francis Trezza serves as the Senior Security Engineer for Atheists for Liberty. His main role is keeping all AFL internet related systems safe and secure. His two greatest loves in life are Information Security his fiancé Autumn. He holds a Certified Ethical Hacker designation from the EC Council among other high-level certifications, and works daily to secure the nation's critical infrastructure through defensive and offensive cyber operations in the public and private sectors. Seeing parallels in the failure of the New Atheism movement — driven by Atheism+ and the like — to what is currently happening in the information security community, he chose to join forces with Atheists for Liberty, as a group that protects constitutional rights and that considers Freedom of Speech to be directly related to the pursuit of knowledge. It is his dream to bring forth a future where freedom of expression and open sharing of ideas will be valued over conformity, censorship, gatekeeping, and the exclusion of those who think differently.
Max Carlisle
Art Director
Max Carlisle is the Art Director at Atheists for Liberty. As a full-time YouTuber, musician, and former radio host, Max brings many years of public relations experience to AFL as well as his expertise in the video, photo, and graphics fields. Originally from Seattle, Washington, now living in Los Angeles, California, Max is an atheist and passionate supporter of enlightenment values such as separation of church and state, self-determination, individualism, constitutional government, and the pursuit of knowledge. Additionally, Max is a private pilot, paragliding pilot, science and military history enthusiast, and supporter of veterans organizations.